Hi everyone. :)
Auditions are open for my Literally Hell series. This time of a creepy yandere demon girl. Basically I'm planning a short animation based off the Literally Hell comic just below.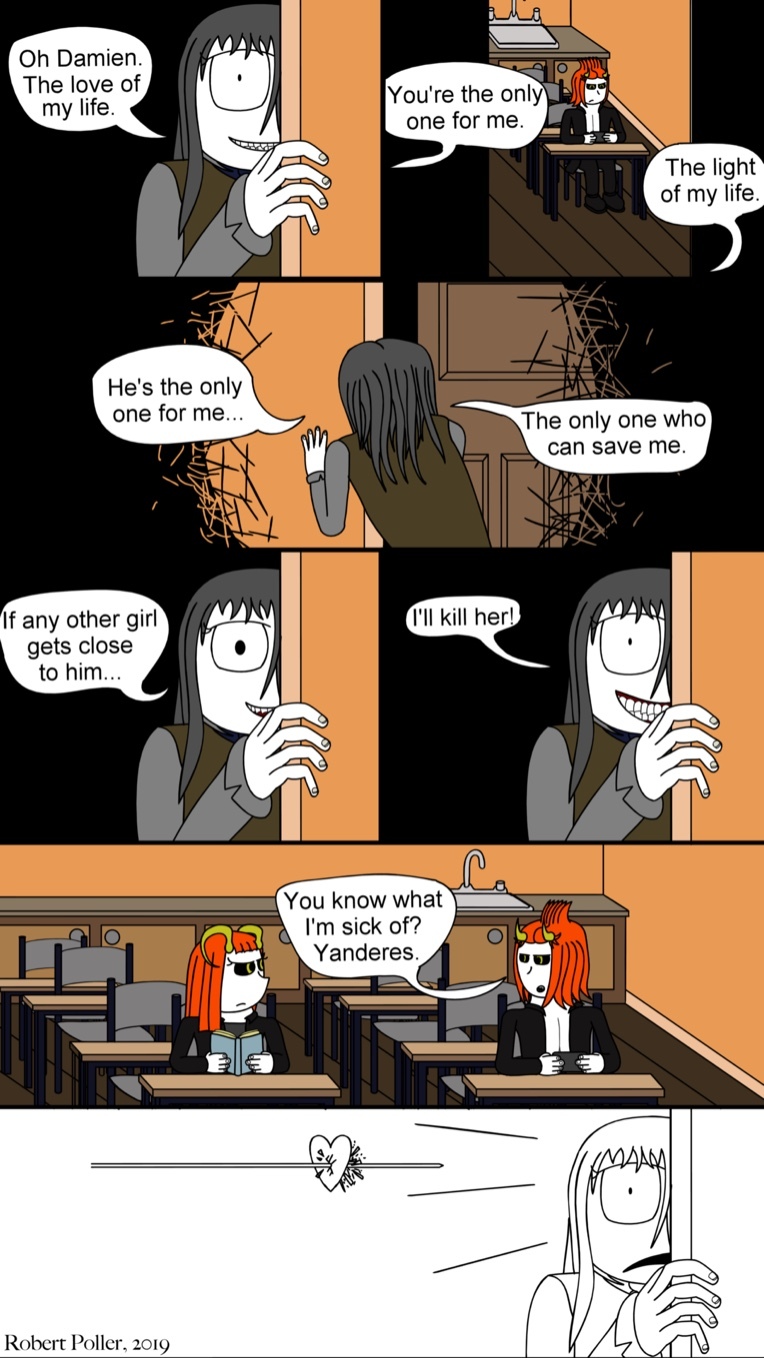 All the lines are in the comic so if anyone is interested feel free to say the lines and send them to me through email robertanimation984@gmail.com.
Also check out my Literally Hell playlist on my Youtube channel.
https://www.youtube.com/watch?v=mImKOstd5Ek&list=PLqR0tqDxH4O3ML0dsIDqoxFlS7YoumrIZ&index=1